Key Concepts & Sophisticated Strategies to Help Maximize Benefits
Date:
Monday, March 19, 2018
Location:
The Cannery-3803 Toulouse St., New Orleans
Speaker:
Gail Buckner, CFP Professional, CRPS, AIF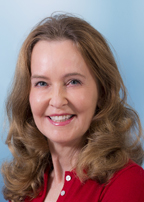 This presentation will help educate you on the many decisions involved in claiming Social Security benefits, as well as their consequences, and suggest strategies that can offer an opportunity to maximize the benefits received.

This presentation will discuss how to help clients with common, but surprisingly complex situations including:
• When to consider claiming Social Security Benefits
• How being married, divorced or widowed can impact benefits
• How to potentially give your client's Social Security check a boost
• How benefits for one spouse can be affected depending on many factors, including when and how the other spouse files.
GAIL BUCKNER, CFP, CRPS, AIF, CHSA Senior Vice President National Financial Planning Spokesperson Franklin Templeton Investments San Mateo, California, United States Gail Buckner is a senior vice president and the National Financial Planning Spokesperson for Franklin Templeton Investments. Ms. Buckner's background includes 25 years in television journalism and two decades speaking on financial and securities industry topics. She has extensive experience working directly with financial advisors and shareholders, providing expertise on a wide range of topics including Retirement Planning, IRAs, Social Security, Estate Planning, 529 College Savings Plans, and Women and Money. Ms. Buckner has received two Emmy nominations for her work in broadcasting, which includes hosting "Fox on Money" on the Fox News Channel and anchoring CNBC's "This Morning's Business" and "World Business." For 18 years Gail wrote the "Money Matters" column at FoxBusiness.com. Ms. Buckner is a Certified Financial Planner, a Chartered Retirement Plans Specialist, an Accredited Investment Fiduciary, a Chartered Health Savings Advisor and holds FINRA Series 7 and 63 licenses. She earned a B.A. in English from the University of California at Santa Barbara and an M.S. in financial planning from the College of Financial Planning.