From Koozies to Concert Holograms: Estate Planning and the New Allen Toussaint Legacy Act
Date:
Monday, September 19, 2022
Location:
The Cannery-3803 Toulouse St, New Orleans, LA
Speaker:
Jessica C. Engler and Nene Glenn Gianfala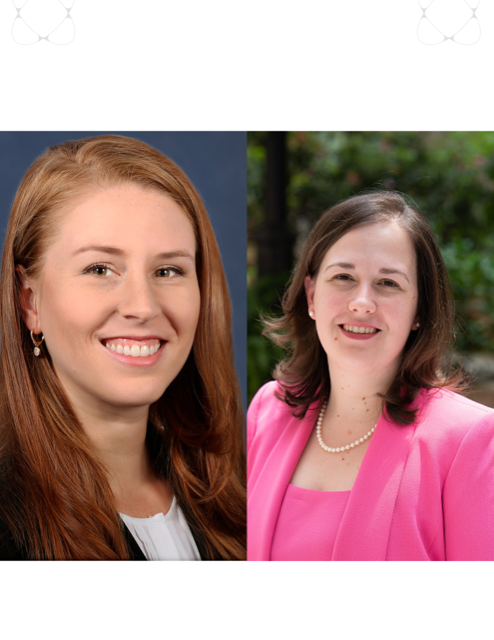 Brief Outline of Presentation:
Overview and History of the new Allen Touissant Legacy Act
Comparison of Louisiana to other States
Important considerations when seeking remedies under the Act
Impact on NIL for Athletes
Intangible Asset Valuation
Valuation Case Study: Michael Jackson
Jessica Engler, CIPP/US, is a partner in the New Orleans office of Kean Miller and practices in the data security, intellectual property, and commercial litigation groups. Jessica has practiced with Kean Miller for 9 years and is licensed to practice in Louisiana, Texas, and New York. She received her undergraduate degree in Electrical Engineering from LSU in 2010, and her J.D./D.C.L. from the LSU Law Center in 2013. Jessica provides clients with business-oriented perspectives and practical, real-world advice for their legal needs. Specifically, Jessica helps inventors and brand owners maintain and protect their exclusive rights to their innovations and safeguard their valuable IP portfolios. When disputes arise, clients turn to Jessica to efficiently and effectively enforce their rights and support their defenses in both litigation and arbitration. Jessica has been awarded the ANSI-accredited Certified Information Privacy Professional for the U.S. Private Sector (CIPP/US) designation by the International Association of Privacy Professionals (IAPP) in January 2018. In the legal community, Jessica currently serves as the Young Lawyer Liaison Chair to the DRI Cybersecurity and Data Privacy Committee and Chair of the IAPP KnowledgeNet New Orleans Chapter. Jessica serves on the Board of Directors for Sexual Trauma Awareness and Response (STAR), which provides counseling and legal services to survivors of sexual assault and their families.
Nene Glenn Gianfala, CPA/ABV, CEIV, ASA/BV/IA is a Vice President of the Valuation Advisory group with over 14 years of experience in accounting, corporate finance, and business valuations. She joined Chaffe & Associates, Inc. as a Financial Analyst Intern in June 2007, and upon completion of the internship, joined the company. She is a Certified Public Accountant (CPA), Accredited in Business Valuations (ABV), and Certified in Entity and Intangible Valuations (CEIV) by the American Institute of Certified Public Accountants, and an Accredited Senior Appraiser in Business Valuations with a specialty in Intangible Assets (ASA-BV/IA) by the American Society of Appraisers. Ms. Gianfala performs intellectual property and intangible asset valuations for purchase price allocations, impairment testing, internal intangible asset management, portfolio valuation and litigation support. She provides business valuation services to public and private companies for estate, gift and income tax planning, financial reporting, corporate planning, employee stock ownership plans and litigation. Ms. Gianfala is very active in her community and in professional organizations. She serves on the Board of the Louisiana SPCA, is Past Treasurer Junior League of New Orleans, President of the Tulane Association of Business Alumni, and an Adjunct Faculty Member of the University of Holy Cross. Professionally, she is a member of AICPA, ASA, Women's Energy Network (serving as past chair of the Foundation Board of Directors), serves as Auditing and Accounting Committee Chair of LCPA, and is the Sponsorship Director of the Turnaround Management Association, Louisiana Chapter.